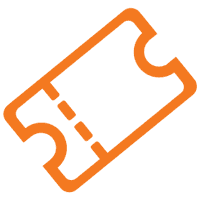 Voucher Instructions
Were you given a Caribou Contests Voucher? It is a 10-character code, like this: 2020W4PI71.
If you have a voucher, this page is for you. If not, see the Participation Page or Register for help registering.
What is a Voucher?
A Voucher Code is not the same thing as an Access Code. An Access Code has 12 characters. Each student needs an Access Code to sign in and participate in the contests. A Voucher Code can be redeemed to obtain Access Codes.
Where do you get a Voucher?
Vouchers can be purchased or in some cases freely obtained from our International Representatives. Sometimes Caribou Contests vouchers are given away for free as prizes at events like teacher conferences or science fairs. Contact Us if you would like to distribute vouchers at your event.
How to Redeem a Voucher
A Voucher Code can be redeemed for individual participation (1 access code) or school-wide participation (unlimited access codes). Vouchers can be redeemed with a Caribou Coordinator account, usually a teacher organizing the contests for their students.
For Student with Coodinator
To redeem the Voucher from a Caribou Coordinator:
Your Caribou Coordinator must Sign In
On the Coordinator Homepage, they click on Redeem Voucher Codes
The Coordinator must enter the code
If the voucher is for single student participation, the Coordinator must enter the grade level
The Coordinator clicks Submit, and then:

If it is a Student Voucher, a valid Access Code will appear for the student in the Coordinator's account under Manage & Print Access Codes for the grade selected.
If it is a School Voucher, all Coordinators at the school can now generate as many codes as they need for all grades using the tool Get Access Codes.
For Student without Coodinator
If you are a student and you do not have a Caribou Coordinator, you can ask an adult (teacher, parent, tutor, school administrator) to sign up for a free Caribou Coordinator account to redeem the voucher for you. If your school is not already on the List of Participating Schools, the Coordinator can add it when they register.
Otherwise, you can use a voucher code to redeem an access code and an account will automatically be made for you. If you want to redeem an individual participation as a student and with to redeem a voucher for yourself, fill out this Student Voucher Redeem form.
Upgrade Account
If you already have an access code/account and wish to upgrade to paid, please go to our online shop or upgrade your account with a voucher here.